Founded in 2021 by Bo Dai and Matthias Lothy, BIM tackle's mission is to develop and distribute high performance fishing and outdoor products while reducing their environmental impact on the natural environment.
Taking into account the fishing pressure that forces fishermen to have different approaches as well as the impact of our passion on the environment, BIM tackle works following four golden rules:
1-BIM innovative and effective products: We rely on a set of expertise (artists, competitors, crafstmen, fly fishermen …) to offer you simple, effective and sustainable products.
2-BIM an eco-responsible brand: This is an essential condition for the creation of Bimtackle. In the design of our products, we systematically seek solutions to replace polluting materials (lead, plastics etc.).
The CHACHA baits have been designed with this in mind; with a lead-free head, an almost 100% natural skirt, and 100% recycled paper packaging.
BIM braids are packaged in 100% recycled packaging. And the coils will soon be replaced by biodegradable materials!
3-BIM a support for its partners: We strive to guide our partner brands to follow a more responsible path by advising them, and by proposing solutions to limit their environmental impact.
4-BIM a relationship in agreement with the environment: According to us, the production, the distribution and the marketing of fishing and outdoor products must not be done at the expense of our environment. That is why we commit to donate 5% of our profits to support fish stocking projects, restoration of the environment or any other project that goes in this direction.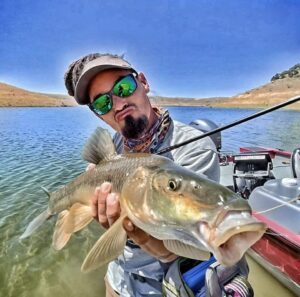 Matthias Lothy :
Artist in love with nature, travels and fishing, all the universe of Matthias revolves around water and fish. He excels in the creation as well as in the design of lures, his creations are very appreciated by many fishermen.
One of the first French modern anglers, Matthias has fished all over the world and has won dozens of podiums in France and abroad.
Being one of the precursors of modern lure fishing, Matthias has observed, during the last twenty years, the explosion of lure fishing but also the impoverishment of our environment. This is why he decided to embark on the BIM adventure in order to make fishermen and the fishing industry aware of the fragility of our environment.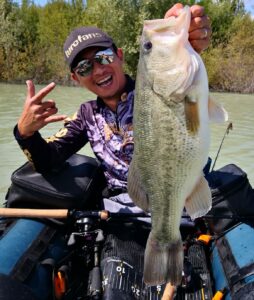 Bo Dai :
Passionate about fishing for thirty years, Bo has had the chance to follow the evolution of lure fishing in Europe and Asia. A big fan of competitions, he follows the American circuits with fervor and has had the chance to participate in more than 50 dates in Asia. He still holds the record for the biggest black bass caught in competition in China.
A buyer and a sourcer by trade, Bo likes to hunt for new products all day long. He is also convinced that in order to continue to enjoy our passion, it is necessary that we as a brand set an example and make the necessary efforts to preserve our environment.